LateralK 2.20
(author
Novo Tech Software Ltd.
)
Download LateralK - 94 Downloads
Buy LateralK
| | | |
| --- | --- | --- |
| Average Rating | Rate It With 1 Click: | |
---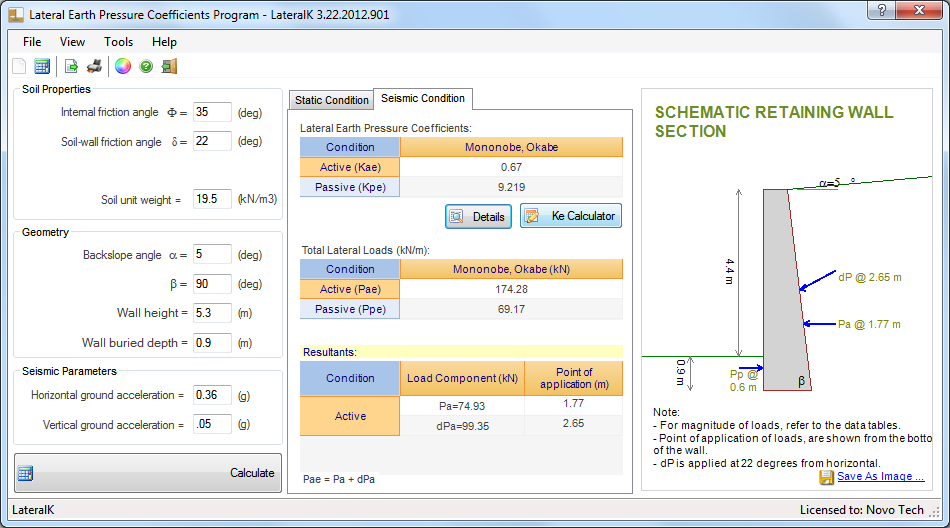 LateralK is a simple software for calculating lateral earth pressure coefficients and forces behind retaining walls in static and earthquake condition based on Rankine/ Coulumb formulas and also Mononobe/ Okabe methods. User manual (Help) is available for software.
For more information visit http://www.novotechsoftware.com/lateralk/
---
If you are trying to find a LateralK code, serial number, crack, key generator, full version, or anything like that for LateralK, look no further. Lateral earth pressure calculation for Rankine/ Coulumb/ Mononobe Okabe.
Buy Now. Someone spent a lot of thought, time, and effort creating the software you use. They won't be able to keep improving it or help you if there's a problem if they don't get paid.
You should buy LateralK and support your programmer.