Random Word Generator 18.1
(author
Gammadyne Corporation
)
Download Random Word Generator - 162 Downloads
Buy Random Word Generator
Average Rating

(2 votes)

Rate It With 1 Click:
---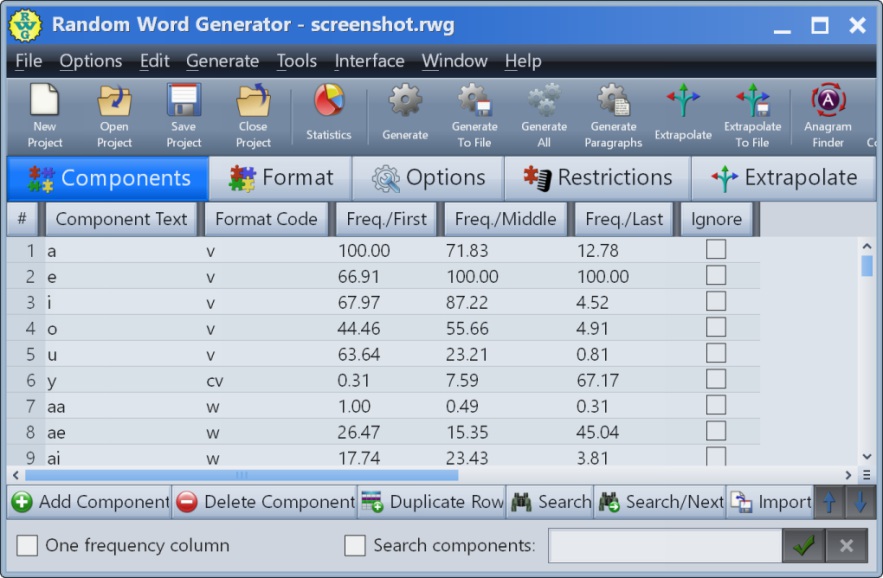 Random Word Generator is a time-saving creativity aid that creates lists of random, artificial words. Its sophisticated system of word construction generates a high percentage of useful words. Words can be subject to certain restrictions, such as ending in a vowel or making the third letter 'a'. A spell checking dictionary can automatically ensure that words are artificial or real. Other features include a customizable word construction engine, output to screen or file, generation of random variations of a word, generation of all possible words from a given format, generation of random words from the dictionary, anagram finder, and much more.
---
If you are trying to find a Random Word Generator code, serial number, crack, key generator, full version, or anything like that for Random Word Generator, look no further. Generates random, artificial words using a configurable method of construction.
Buy Now. Someone spent a lot of thought, time, and effort creating the software you use. They won't be able to keep improving it or help you if there's a problem if they don't get paid.
You should buy Random Word Generator and support your programmer.